THE MOST IMPORTANT INGREDIENT IN ANY NEW HOME
IS THE SKILL AND THE REPUTATION OF THE BUILDER
ABOUT US
Today, Erik's Design-Build Associates, Inc. is Eastern Connecticut's premier multiple award-winning builder, designing and building high quality homes since 1985. We are the three-time recipient of the "Builder- of the Year" award given by the Homebuilder's Association of Eastern Connecticut as well as "Best Model Home" and "Best Energy Efficient Home" during the state home building competition of 2000. EDB has become a leader in the home building industry.
Erik's Design-Build Associates, Inc. is known for innovation within the home building trade. While other builders have just begun to acknowledge the need for environmentally healthy houses, EDB Inc. has been designing and engineering "healthy homes" from the ground up for more than a decade. Using high-tech construction materials, special insulation and other "health-friendly" systems, an EDB home provides less opportunity for molds and mildew, overly dry skin, allergy sensitivities and static electricity buildup. A "healthy home" is the norm for families living in Erik's Design homes.
Through the years EDB has expanded its services in the areas of commercial construction, remodeling and additions and green building.
Many clients contact EDB, Inc. with their "plans in hand" from architects, home plan books or the internet At E

DB , we are happy to work with these plans by personalizing them through our design-build services. Desired plans can also be generated from the ground up for the ultimate level of design flexibility. Even difficult and detailed construction projects are made workable and manageable through the expertise of our professional design team. Together with the client, all of the special design features and amenities are sure to be included in the plans and specifications. Using this information, all necessary paperwork for the financing, appraisals and legal considerations are generated as the project is carefully guided to completion.
EDB, Inc. was the first builder east of the Connecticut River to construct all their homes using Energy Star specificati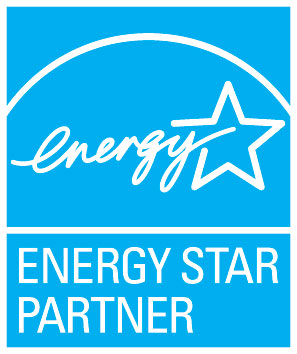 ons, the EPA's highest standards for comfortable living and maximum energy efficiency. Their homebuyers enjoy greater year-round comfort, and energy savings of 10-30% annually with Energy Star efficiency. Homeowners of an Energy Star qualified home can expect many advantages over homes built to code including lower utility bills, a quieter and more comfortable home, lower maintenance, higher resale and a contribution in protecting our environment. Energy Star homes mean that homebuyers acquire more value for their hard earned dollar - a net return of more home for their money. EDB's commitment to you, the homebuyer, is to create the most comfortable, healthy and energy-efficient home that your money can buy. Visit www.energystar.gov for more information.
Erik's Design-B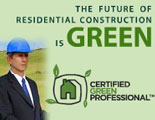 uild holds the exclusive designation of Certified Green Professionals offered by the National Association of Home Builders. As Certified Green Professionals, EDB, Inc. has acquired extensive training in the understanding of sustainable building products, technologies, and techniques. Furthermore the designation is a commitment to building green, energy efficient and healthy homes. Through the NAHB's residential green building program, EDB, Inc. has the ability to certify a home as "green". This process is very similar to the Energy Star program where a 3rd party verifier insures that all of the green specifications are met. The NAHB's green program is a point based system and ranks your certification on four different levels...bronze, silver, gold, platinum and emerald with emerald being the highest ranking. For more information click here.
The Builder's Ass

ociation of Eastern Connecticut is one of the best local chapters of the National Association of Home Builders and EDB, Inc. is a proud and active member in the association. By attending monthly membership meetings, participating in legislative agendas, helping out through fundraisers and many other activies with the association, EDB, Inc. is able to stay current with the home building industry and its ever changing laws, products and building programs. Through the association, EDB, Inc. is able to network to find the best in trades and products available to its homeowners. You can rest assured that builders who take part in their local area chapters are dedicated to their community and the industry. Read more about the BAEC here.
You've made the decision to build, now decide upon the builder who can deliver a superior, energy efficient and green home with the features you've dreamed about - Erik's Design-Build Associates, Inc.